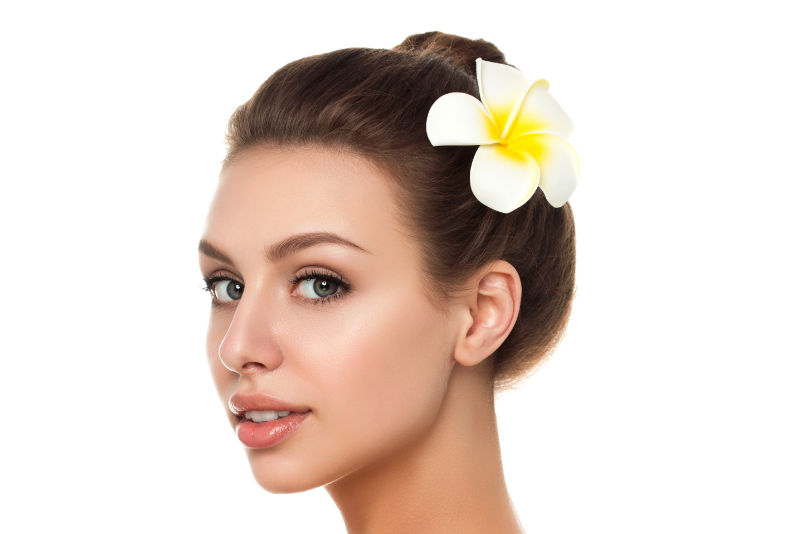 Permanent Make Up / Microblading/ Medical Tattooing / Non Laser Tattoo Removal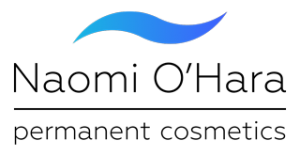 Naomi started working in the beauty and aesthetic industry in 1997, years later Naomi felt she needed to move forward from beauty and in 2006 was trained in permanent cosmetics by world renowned Karen Betts, founder of Nouveau Contour, she then trained in advanced techniques in Harley Street London.
For 10 years Naomi has seen thousands of patients wishing to create bespoke semi permanent brows or a fuller lip through cosmetic tattooing, as well as those for medical tattooing including Areola tattooing following breast reconstruction and follicle tattooing for hair loss caused by alopecia or male pattern baldness.
Here are some of the treatments Naomi offers at Clare's Cosmetic Skin Centre.
Permanent Makeup offers an ideal solution for more defined eyebrows from am to pm and everything in between. Save time in the morning and not have to worry about re-applying makeup throughout the day!
The perfect eyebrow tattoo combines knowledge of pigments, facial features, skin tones, eyebrow techniques and skill in using the correct tools. With over 12 years experience in the industry Naomi O'Hara has just that.
Semi permanent cosmetics on lips can give the illusion of fullness and plumper lips. As we get older we tend to lose the shape and colour of lips, but as you will see from the images, I can give you back that shape and colour. Pigment is implanted into the lips to give you a natural look or the lipstick look. All you need to do is add gloss and go.
Eyeliner can be tricky to apply. Simplify your daily routine and save time in the morning and have evenly applied eyeliner 24/7.
With a choice of pigments from black to blue to green and even grey and a range of styles, from natural and subtle through to dramatic and bold. Eyeliner is suitable for all eye shapes, face shapes and all ages.
Permanent Eyeliner can last up to 5 years.
Lash Styles Available:
Lash Enhancement
The perfect style for those that don't want an obvious eyeliner tattoo. Small dots of permanent makeup pigment are implanted between each eyelash, giving the illusion of fuller lashes.
Fine Liner
Pigment is placed in between the lashes and on the lash line with the option of a small flick at the ends to finish off a subtle look.
Pencil Liner
Pigment is extended beyond the lash line to give the effect of a thick pencilled eyeliner.
Latino Liner
Want to stand out from the crowd? Latino liner is an advanced technique which includes a bold black line and finished with a dramatic flick
We know that everyone's makeup styles are different, that is why at Naomi O'Hara Permanent Cosmetics we conduct a full and thorough consultation prior to any permanent makeup procedure.
Microbladed brows have recently taken social networking by storm!  Images of beautiful brows made from fine hair strokes populate the internet showing a treatment achieved with permanent makeup lasting up to several years.  Microblading is often referred to as 3D embroidery, manual permanent makeup and eyebrow feathering and offers natural hair strokes, using a blading tool to input pigment into the skin.
Correction & Removal 
Naomi is often contacted by women who have previously had permanent makeup, sadly, with unqualified / uncertified permanent makeup technicians. However, with 2 techniques available, Naomi is able to fade the brows enough to be able to correct, re design and choose pigments which compliment each individual.
Naomi is also able to remove body tattoos using the same techniques.
Areola tattooing following on from breast reconstruction
With over 12 years experience, Naomi has a wealth of knowledge and is a specialist within the field and frequently conducts training for Nurses at the RoyalMarsden Hospital in London.
With clinics in locations such as Portsmouth, Southampton, Bournemouth and Isle Of Wight, Naomi has built up a reputation for her Areola work, with local surgeons often referring their patients to her.
The diagnosis of breast cancer is an often daunting and terrifying moment in any woman's life. With the help and support of consultants and surgeons, patients are often given a mastectomy, to one or both breasts. Often after healing time many ladies find themselves back on the operating table for breast reconstruction surgery. This revolutionary procedure often uses tissue from the back buttocks and abdomen of the patient, but many patients still feel that something is missing, which is were micro pigmentation artists like Naomi step in and carry out the Areola Tattooing to complete the reconstruction procedure.
Naomi also gifts 2 hours of her time for 1 patient a month after setting up the not for profit organisation Areola Angels. If you are interested in joining the wait list please do get in touch by clicking the preferred location in the list at the bottom of this page.
Scalp Pigmentation / Micropigmentation or more commonly known as SMP gives density and the illusion of 'thickening' to the area of loss using specialist pigments, formulated for use on the scalp.
Thinning hair is a concern for both men and women with 40% of men experiencing noticeable hair loss from their mid 30's. Through the skill and power of Micro Pigmentation, Naomi O'Hara can create hair follicles which mimic that of your own in colour & density, immediately. The pigments used last several years and can be re-touched when required.
A number of procedures may be required depending on the area of thinning, which Naomi will discuss in consultation (consultations are FREE)
There is very little downtime to the SMP procedure, meaning you can go back to work almost immediately
The scar camouflage procedure uses the natural tones of specialist pigments and a micro pigmentation machine to cover up any pigmented area following on from skin trauma, including surgical procedures as well as cosmetic surgery such as facelifts.
Naomi is able to mix together multiple pigments to achieve the correct skin tone of each individual.
Consultation
These are free of charge and the perfect time to discuss any concerns you may have with Naomi regarding the treatment. Naomi will discuss with you the colour, shape and techniques available so that you are happy with your bespoke semi permanent brows.
You will be able to have your treatment on the day if you wish or take time to think through your options.
Procedure
After your consultation you will be booked in for your treatment for when is convenient to you. On the day of your treatment, Naomi will draw on your brows and go back over the colour, shape and technique. Following on from this, Naomi will apply numbing cream which will be left for 30 minutes – you can opt out of this if you wish, however it is recommended for minimal discomfort.
The procedure will take 40 minutes to complete.
Fine Tuning
Naomi will book you in for a follow up treatment after 4 – 6 weeks, whereby the process is repeated to fine tune and imperfections or if you decide you would like to go darker you may also be able to.
Below are just some before and after images.
Expect only the best with Naomi O'Hara Permanent Cosmetics